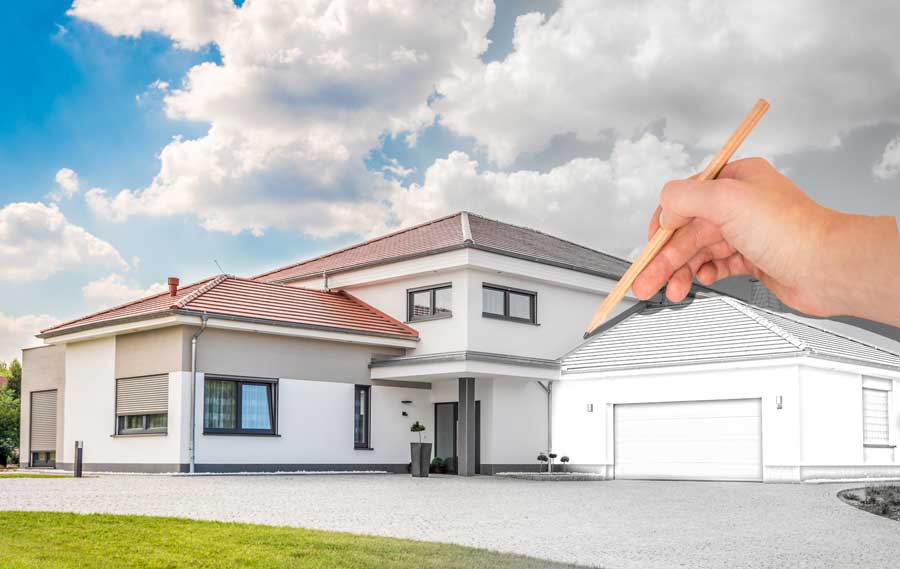 With the world in its current situation, the real estate market is very soft. Selling a home in this climate could take many years, or leave you with a significant financial loss. Understandably, many homeowners have decided to postpone moving for now and instead remodel the home they already own. But in doing these projects, it's important to not squander away your hard- earned cash into unnecessary renovations that will not add value or luxury to your home. So, what makes for a worthwhile renovation?
There are three main reasons why homeowners may want to remodel their house. They include:
To make your property competitive in the marketplace.
To make the home better suited to your needs and desires.
To make the home more efficient and mitigate expenses like electricity bills.
In this article, we're going to focus on the home renovations that are the most likely to pay off in the long run.
The Kitchen
Nearly 41% of the global population prefer cooking at home vs. eating out or ordering in. Plus, this usually means they can enjoy more family time. If you want to spice up things with a fashionable style, your kitchen is the best place to start renovating. For potential buyers, the kitchen space is one of the most critical parts of the house, and is often one of the first things they will notice.
Changes like fresh paint, new countertops, and new unit doors can have added significant value to your house. You can also decide to use a new kitchen heating system or change the flooring. Smart kitchen flooring choices include vinyl, linoleum, natural stones, and ceramic tiles.
The Bathrooms
Bathrooms are great places to include a touch of luxury. Features that help them to stay fresh and hygienic are also a value-adding aspect. Replacing the sanitary ware, getting the best plumbing system, and using vinyl floors are some of the latest bathroom updates to improve your home's value. You can also opt to use underfloor heating with an electric mat system.
Exterior Makeovers
The first impression is always essential, and your home's exterior is the very first thing a potential buyer will see. A subpar exterior may cause prospective buyers to form a negative impression of the house even before they get out of their cars. Giving your exterior a different look may involve:
Repainting and replacing doors, walls, and windows.
Adding a porch.
Remove stone cladding.
Repairing broken or cracked cladding such as timber or render.
Repairing foundational issues that cause cracked concrete.
Interior Updates​
Simple tasks like adding a fresh lick of paint may add 5-10% value to a property. The valuers may be unable to put an exact figure on the difference made after doing an interior makeover, and there is of course no accounting for taste. But still, an attractive house will usually have a premium place in the market.
Adding wooden floors, repainting, sanding floorboards, and styling with furniture and accessories are some of the few remodels to add a wow-factor to your house.
With these few ideas at your fingertips, you will have your house add value within a short time. Budget is often a concern with remodeling projects, and many companies will unfortunately overcharge for most projects. But rest assured that at Park Range Construction, you will get reliable services at an unbeatable price. Call us at 303-781-8936 to get a quotation.
Published on 1-19-2021