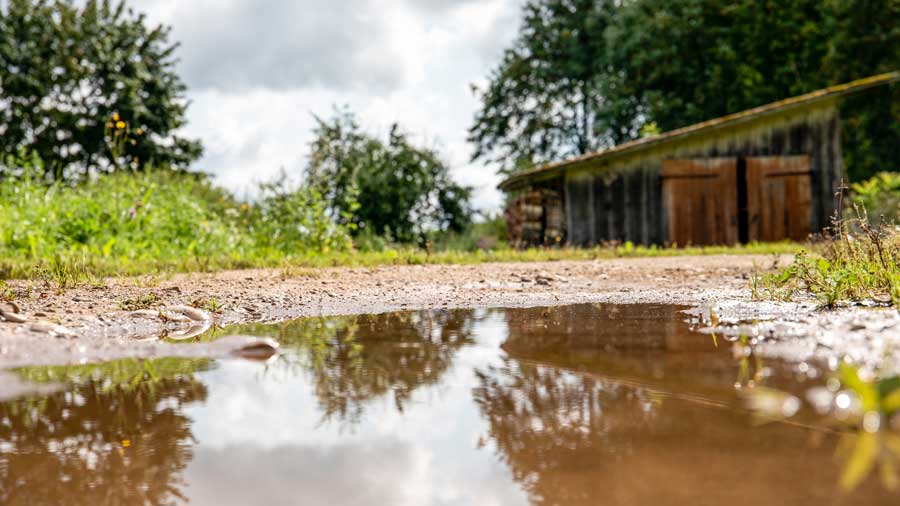 You don't need to be a specialist to recognize that your yard has a drainage issue. The water level outside your house has exposed roots, and lawn rivets that resemble little streams are not difficult to see. These problems are not only ugly, but they may also cause significant harm if left unchecked.
Let's look at the four most frequent landscape drainage issues, as well as their solutions.
The Foundation Has a Low Elevation
Among the most common drainage issues we encounter is when water is trapped in the basement of a client's property.
This may be terrible for the inside finishes of your house, like drywall or wood flooring, and it could also lead to foundation failure. These are significant concerns that could have been easily avoided during the initial building of the home by raising the house slab enough to achieve an appropriate inclination away from the residence.
Solution: Grading outside your house to create another path for water to drain can assist prevent it from pooling around the structure. You may also put up a subsurface drainage infrastructure with a pipe and catch basin.
Plant Bed Styles
There's more to consider than just the plants and flowers you would like in your beds. If you wish to avoid another typical drainage issue, you should also examine the arrangement of the bed.
Improper bed designs obstruct natural water flow, preventing water from flowing in the direction desired by the builder and engineer. This might cause water to linger in the beds, harming your plants or causing other damage.
Solution: Include a site level and calculator in your drainage remedy to ensure you determine the right slope to effectively flow the water downhill.
Cemented Surfaces
Having the appropriate slope is critical not just for your lawn but also for reducing drainage issues with your concrete surfaces. You must ensure that solid surfaces such as a pool deck, driveway, terraces, and pathways are properly sloped.
Solution: On top of correctly grading the ground, retaining walls can be installed to aid with drainage concerns.
Gutter Spouts​
Another typical drainage issue is when gutter downspouts outlets are not addressed appropriately. You will have problems if the gutter empties into plant beds and oversaturated plants or if it dumps concentrated volumes of water on concrete surfaces.
Solution: Be aware of where your downspouts are discharging water and reroute them so that the water flows downhill.
Engage the Services of a Landscaping Drainage Professional
You want to address any drainage concerns as quickly as possible, and one method to do so is to hire a professional. Whatever drainage solution you choose for your home, the most essential thing is to understand your water patterns and make sure they function within the parameters of your overall architecture.
Park Range Construction can assist you in diagnosing your drainage issue and developing a long-term solution. We provide a wide range of drainage solutions in Denver, Utah, Colorado, Wyoming, and New Mexico. Our employees offer high-quality grading and landscaping services, as well as asphalt and concrete removal and repair.
Published on 11-12-2021